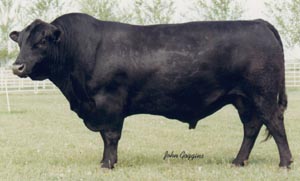 PAPA Razzi 7914
Born February 16, 1997
Tattoo: 7914 • Reg. #: 12906995
Traces back 15 times to RR Rito 707
205-day weight 738 lbs.
WR 112 • Gain Ratio 117
365-day weight 1,333 lbs.
YR 114 • YSC 41 cm

| | | | | |
| --- | --- | --- | --- | --- |
| BW | WW | YW | Milk | SC |
| +4.6/.85 | +50/.80 | +92/.71 | +16/.77 | +1.44/.71 |
COTTONTAIL MATERNAL POWER 464 #
PAPA POWER 096 #+
BLACKBIRD DHD 2816
PAPA EQUATOR 2928 #
PAPA RITO TRAVELER 4807
PAPA ENVIOUS BLACKBIRD 8849 #
ENVIOUS BLACKBIRD DHD 5848

---

LOST LAKE HERO 51
HIGHWOOD HERO LCH #
VIKINGS MAID OF HIGHWOOD #
PAPA BLACKCAP 1913 #
PAPA RITO T POWER DHD 6838
PAPA BLACKCAP 9841
BLACKCAP DHD 6852

# Pathfinder + Embryo Transplant
PAPA Razzi daughters are very feminine, angular shaped, and have a large barrel. The udders are nice maiden udders with small teats. There are seven pathfinders in his immediate pedigree.
PAPA Razzi earned the distinguished pathfinder sire status, spring of 2007.
90% of PAPA Razzi's daughters conceive on their first insemination. A high percentage calve several days before their due date. PAPA Razzi daughters are early maturing and short gestating. His daughters have beautiful udders, are excellent mothers, and are very gentle to work around. You will be very happy with PAPA Razzi offspring.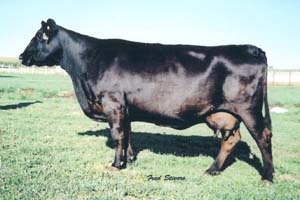 PAPA Razzi's Dam: PAPA Blackcap 1913
$30,000 High Seller at PAPA's dispersion.
Dam's production:
BW 6 calves @ 99 lbs.
Weaning 6 @ 111.
Yearling 6 @ 110.